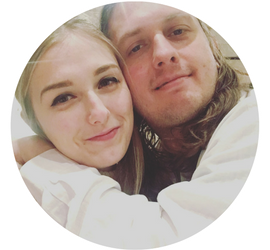 Are you ready to clear this attachment and draw to your ex so you can manifest a really epic and fun life with your soulmate?
Are you still up at night daydreaming about your ex?
Unable to move on because nothing feels like it compares?
Then you have some inner work to do because your vibration is still a match to them and until you do the inner work you're going to continue to feel stuck.
TRUST ME.
I've been there and have worked with many people in this situation.
For those of you in this situation or someone just going through a breakup this training is for YOU ❤
Get Over Your Ex and Get Ready For Your Soulmate Training
The purpose of this training is to teach you the tools to get over your ex and to get ready for your soulmate.
This is for you if…
You've gone through a breakup recently

You and your ex broke up awhile ago but you're still not over them

Nothing feels like it compares to how good you felt when you were with them

You keep attracting the same type of people and are ready to manifest your soulmate

You want to use your last relationship as a powerful catalyst to manifest your soulmate
What we'll go over in this 90-minute training…



How to FULLY heal after a breakup

Taking self-love, forgiveness, and compassion into a breakup.

Step by step process on how to identify your specific lessons and how to shift them and how to use that to take you to your soulmate

How to let go of attachment towards your ex to make manifest an improved relationship with them or someone better

How to recognize your soulmate

How to be guided to your soul mate

Personal coaching from me

and more

❤



When?

April 18th @ 6pm est



***If you can't attend live, no worries because there will be a replay that you will get to keep forever!

❤



Bonus
First 10 people (only 9 spots left) also get a bonus of The Manifest Your Soulmate With The Law Of Attraction training!!
This is extra awesome because once you heal these issues with your ex you can watch the next training on how to manifest your soulmate! ❤
Fast acting rate $100 available until April 9 (price goes up to $150)

You can confirm your spot here:
https://www.paypal.me/GiannaLightworker/150
After you purchase your spot you will be added to a SECRET fb group for the training participants.