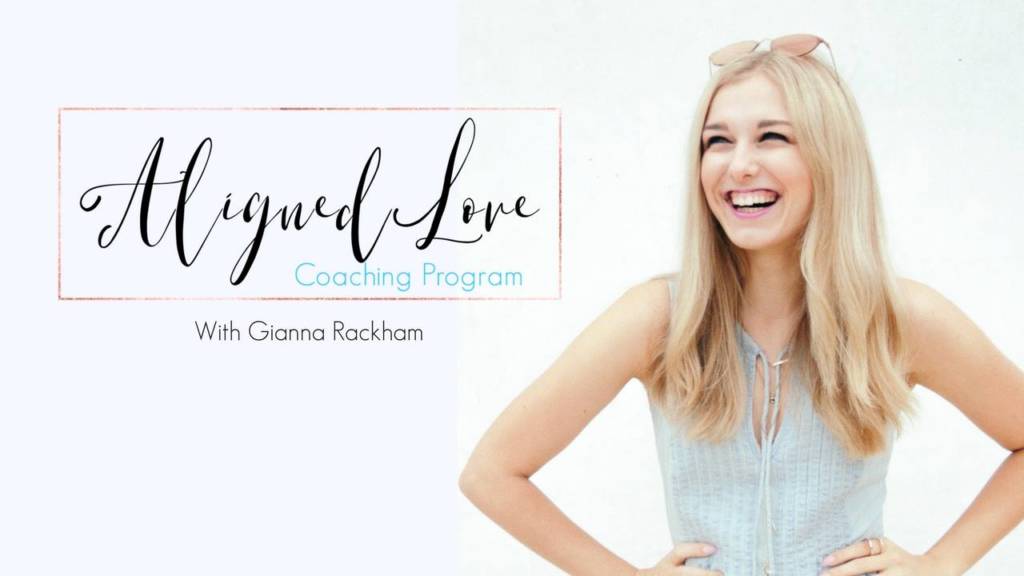 A 6 Month High-level Group Program Designed to help you be the you you've always wanted to be and manifest the relationship of your wildest dreams
Me then:
-OBSESSIVELY insecure with my body, eating disorder. Which was actually a big sexual block because I wasn't about to openly share my biggest insecurity with another person.
-I was either obsessing over a man and trying not to show it so I didn't seem pathetic and scare him away or I was SO guarded and closed off.
-I didn't share my feelings, like ever. I pretended like I felt great all of the time and secretly felt like I was *too much* and crazy for what i was REALLY feeling on the inside. I truthfully believed I was damaged.
– I had massive amounts of sexual shame and felt a sense of pride in my sexual inexperience while on the inside I felt massively repressed and awkward around my sexuality. Then when I became sexually actively I COULDN'T orgasm AT ALL.
-I attracted men that were emotionally unavailable AF. Like the kind of guys that would text you trying to hang out and then just randomly ghost and NEVER talk to me again.
That was my life.
Now…
– I'm known for being genuinely coincided. I truly LOVE my body. I check myself out in reflective surfaces. I no longer have an eating disorder. I have this really great relationship with food and exercise. I feel free, happy, healthy, and HOT.
-I'm in a really healthy relationship with the man of my dreams. We've been together nearly 4 years and every year it only gets better. We are growing together.
-I cleared my emotional shame and have no problem expressing myself authentically not just with Justin. But like anyone. Because I have new beliefs that I lean on and I'm no longer seeking validation from other people. I love myself and ALL of my emotions. Because I'm a good communicator me and Justin have EPIC intimacy in our relationship and he never has ever treated me like I'm *too much*. He holds epic space for me.
– I feel genuinely expressed in myself and my sexuality. I feel very connected to my body and I can orgasm easily.
-I'm convinced I'm dating the best man on the planet.
There are a few key areas that create the version of yourself that you were ALWAYS meant to be that naturally create the soulmate relationship of your dreams.
I'm covering them all in this program
When does it start?
May 2nd, 2018
How long is it?
6 Months
Total Investment?
Early Bird Payment Option 1: $5,000 Paid in Full
Early Bird Payment Option 2: 6 monthly payment of $1,000 ($6,000 total)
Early Bird offers ends on April 23rd, 2018!
Regular Payment Option 1: $6,000 Paid in Full
Regular Payment Option 2: 6 monthly payment of $1,200 ($7,200 total)
Early bird bonuses:
⇒ Access to 2 bonus trainings from Gianna's VIP client training vault
⇒ 1 Extra Bonus Group Coaching Call 
Program Includes:
⇒  (6) 30 minute 1:1 call with Gianna (1 per month)
⇒ 2 live trainings with homework and Q&A per month
⇒ Access to guest expert speakers through their special trainings and Q&A calls JUST for group members such as:
-Genevieve Rackham(Money Manifestation expert)
-Justin Blackburn(Self Empowerment and Law of Attraction Coach)
⇒ Unlimited support in the group chat from Gianna and the other group members
"So I found Gianna through another website and read her article on emotionally unavailable men and instantly I was like OMG this is me. I had just gotten out of a year and a half relationship with an emotionally unavailable man. I felt desperate and hopeless. I was a singe and miserable 30 year old and felt like I had missed the boat to meet someone. I am a very keen self development type girl so I signed up for many online courses on relationships and even worked with other coaches. So many taught me to play hard to get – but this just didn't work long term. I was left very confused. I had my first session with Gianna in December 2016 and she just completely blew my mind. That day my brain clicked, my whole attitude changed. The next day I met my now boyfriend of 9 months. See the thing is though even after I met him I still REALLY needed to do the work, I still wasn't able to stay as high vibe as I was after that call with Gianna. So I decided to work with her. She coached me through so much, the first few dates, anxiety, even through the anxiety of waiting for him to ask him to be my girlfriend and say "i love you". She helped me through all of it. Now 9 months into my relationship I can honestly say this is the best relationship I've ever had. He is such an amazing guy and I am grateful for him everyday. Gianna is hands down the best relationship coach I've ever met. Please do yourself a favor and work with her. You will not regret it. Thank you Gianna."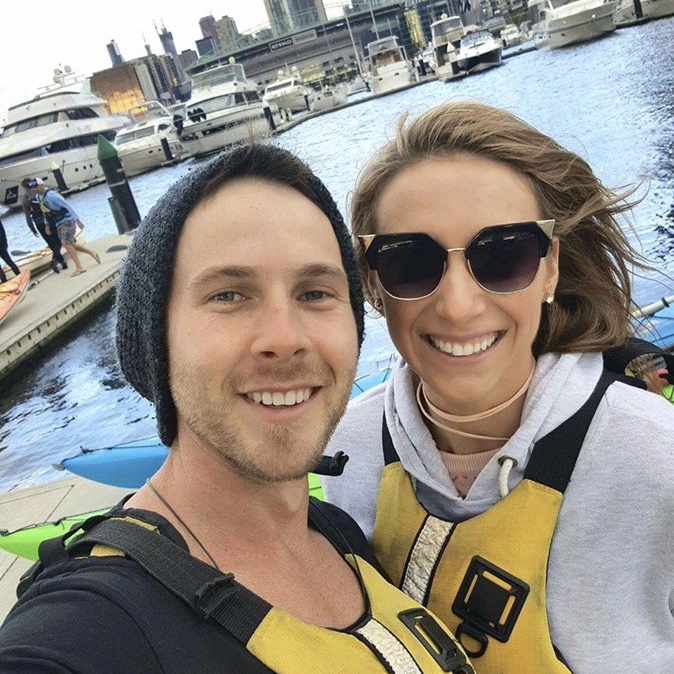 – Barbara Orban
"One of my deepest desires was to have a healthy, loving, romantic relationship with someone genuine and sincere who I felt really loved me. The thing was, I had a lot of beliefs about men, about relationships and about sex that were blocking me from having the relationship I truly deserved.
Thoughts and beliefs like "Men only want sex." "Men want a relationship with me just because they can." "Men can't truly love me." "My ideal guy wouldn't feel attracted to me/doesn't exist." "Men are cheaters, so what's the point in having a relationship." And so many more..
I found myself in a relationship that didn't feel emotionally safe at all. My trust issues and low self-esteem made me attract someone who ended up cheating on me, made me feel paranoid, crazy and clingy AF. Even though I knew deep down that there was no real future for the relationship, I couldn't let go. I 100% felt that this guy was my soulmate even though I was going through emotional torture and making up excuses, believing that it "must be love if I'm feeling this way."
Gianna made me realise that this was the perfect opportunity for me to assess everything that this situation was triggering. The lack of self-esteem, the feeling of not being good enough, codependency issues and to my surprise a LOT of anger towards men that I needed to process. (aka Daddy issues lol)
Once I put my finger on what was coming to the surface, Gianna helped me see these beliefs, thoughts and patterns for what they really were.
She really helped me shift my perspective on what I was experiencing and guided me in transforming them into patterns and beliefs that serve me positively in my spiritual growth and understanding.
Every call I had with her really made me see and feel through Source's perspective and made me question every thought that I felt wasn't helping me manifest the relationship that I was seeking.
Since working with Gianna, I feel my relationship with the Universe just gets better and stronger. With her help, I've understood how I manifested certain people and certain situations and I feel more connected with my body, my point of attraction and my awareness, and I'm more authentic.
But, most importantly, she helped me manifest my relationship with my current partner!
This relationship is everything I could have wanted and more, I'm still pinching myself.. lol
It took time for me to let go of 'how and when' but when I did, I realised that it was infront of me all along.
The love I feel for my partner now feels much more safe, emotionally available, genuine, sincere, long lasting and secure.
In implementing everything that Gianna had taught me, I slowly starting seeing him from a different perspective. I realised I found him to be quite masculine even though he seemed shy. I started seeing different aspects of him that I never saw before.
Just recently, as I was looking through my old journal, I came across a page where I had listed the things I wanted to manifest in my ideal relationship.
HE TICKS ALL OF THE BOXES.
Holy sh*t.
Thank you so much Gianna!"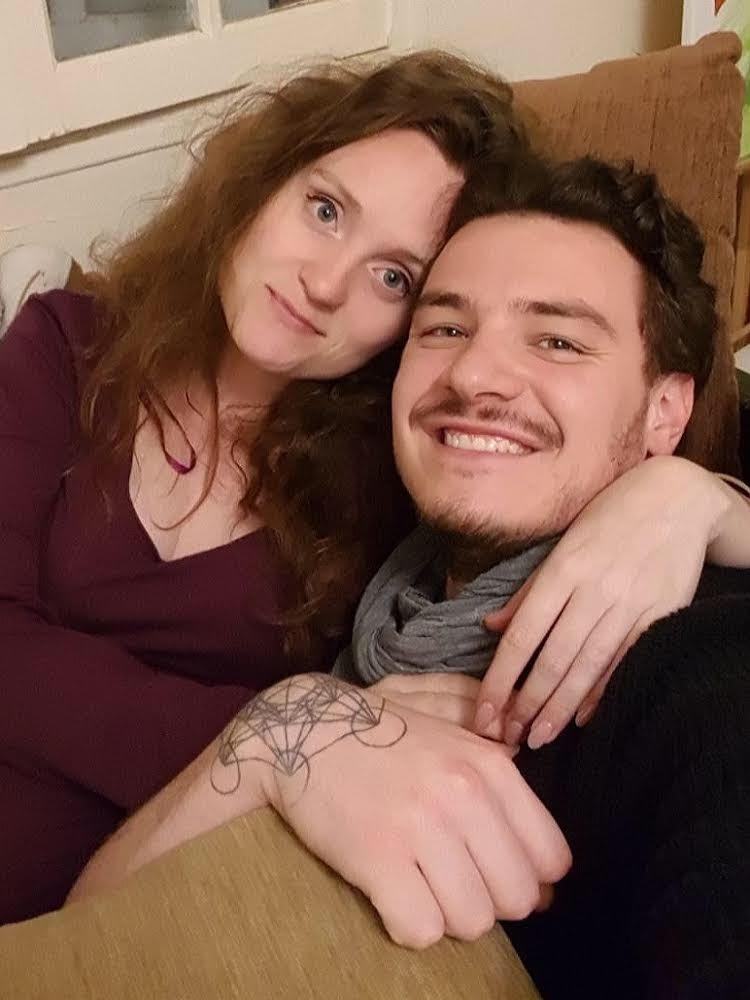 – Sarah Brand
"Before Gianna program I accepted I was just going to stay being a single Mum and I might not find the right person. I did all the homework and with Gianna input I uncovered ALL of my core issues that I had no idea was there. I then was pulled to the most amazing person and after putting everything I learned from Gianna into practice with my new relationship it formed the most beautiful open loving relationship. I very quickly realised I manifested the exact person that I wanted.
I'm so appreciative and grateful for Gianna, this program and all the support from the other ladies.
More recent update-
Me and my bf are better then ever. I was pretty worried about getting back together in case there was a good subconscious reason why we ended but its a completely different relationship. Even he said he had noticed I'm much more open and can feel the difference.
Before working with you i thought I could quite easily go life without sex coz i was never a fan but man sex is AMAZING now. Ive also never let anyone cuddle me but now i dont want to stop cuddling.
Even my daughter loves him and his soooo good with her. Its made me realise ive never had a relationship thats so open with 2 ppl so connected before."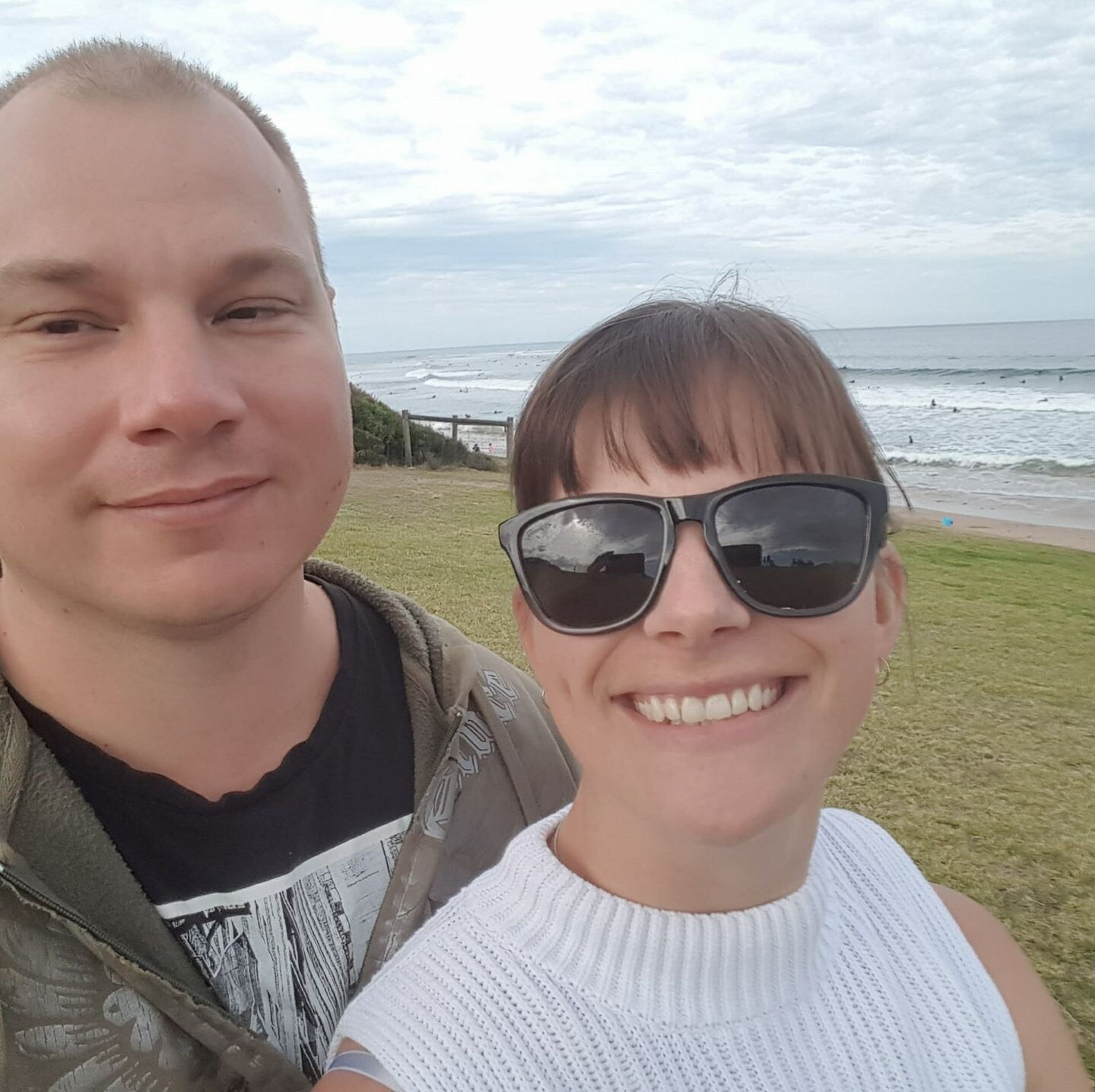 – Lisa Falconer
 What we'll be covering:
⇒Law Of Attraction
     -What is the law of attraction and how does it work in manifesting my soulmate relationship
     -Allowing verses forcing (making manifestation fun and easy)
     -Identifying your blocks and limiting beliefs that are keeping you from manifesting what you desire and more
⇒Codependency
     -Identifying and clearing the biggest blocks that facilitate codependent relationships, recognizing patterns of Codependency in all of your relationships.
No more feeling needy or guarded, (both sabotage relationships) or afraid of abandonment, cheating fears, and more.
⇒Self love
     -Body image: manifesting your ideal confidence and body weight making a healthy body fun and effortless
     -Emotional Shame: learning to be at peace with all of your emotions and how to authentically express yourself in a relationship in a healthy way to create deep intimacy with your future or current partner 
Ft: Gianna Rackham and Justin Blackburn 
     -Social Anxiety: learning to not seek other people's approval so you can always be yourself confidently 
     -Feeling worthy of money -How loving yourself helps you manifest more money into your life easier so you can feel totally worthy of love and everything you desire, ft: Gianna Rackham and Genevieve Rackham 
⇒Sexuality
     -Sexual shame: releasing sexual shame so you can be your true, free, sexy self in the bedroom 
Ft: Gianna Rackham 
     -Orgasm-identifying and clearing any and all blocks to epic orgasms
     -emotionally available sex, dealing with unhealthy fantasies and how to have soulmate sex that turns your body and soul on.
⇒Making Your Relationship Last
     -learning what healthy love looks like, what habits you need to learn to make your relationship last through any hard times so your relationship can not only last but get better over time.
     -Taking the law of attraction into communication and setting boundaries
     -how to communicate like a Spiritual badass 
     -How to feel totally free, aligned and in love constantly in your relationship and allow your partner to feel the same way.
⇒And more
Ft: Gianna Rackham and Justin Blackburn
I have never offered this much 1:1 access to me outside of my 1:1 program.
This program is only for an intimate and dedicated group that is ready to transform and become the love of their life then meet and create an epic relationship with the second love of their life!
Spots will go quickly once this is announced to the public.
To secure your spot all you have to do is make your first payment.
early bird Payment Options
(Expires April 24th, 2018)
Payment option 1:
6 monthly payments of $1,000 ($6,000 total)
Payment option 2:
1 payment of $5,000
Regular Payment Options
Payment option 1:
6 monthly payments of $1,200 ($7,200 total)
Payment option 2:
12 bi-weekly payments of $615 ($7,380 total)
Payment option 2:
1 payment of $6,000

Pay Monthly!


Pay Bi-Weekly!


Pay in Full now!

Be Enrolling in this program you are agreeing to the the Terms & Conditions.