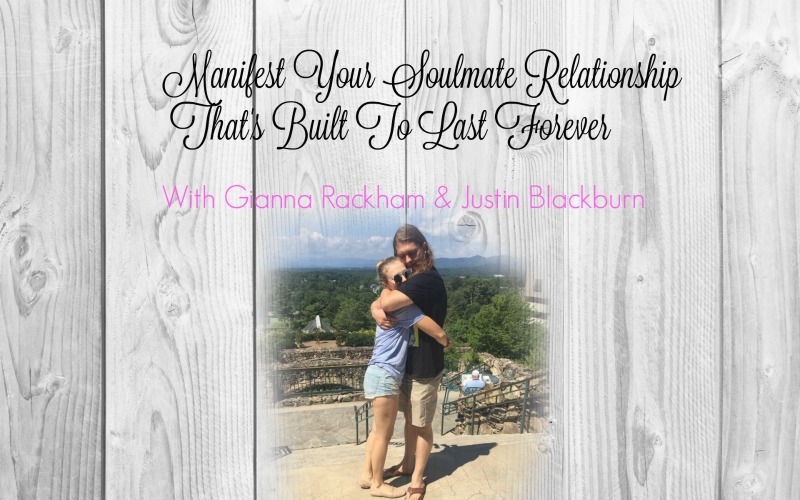 Are you ready to Manifest A Relationship With Your Soulmate that is built to last?
My soulmate Justin and I have been together for 3 years!
😱 😍 🙌
Our relationship isn't fading, it's getting STRONGER and DEEPER over time.
We are both 100% committed to eachother and we want to be with eachother forever and that's the plan. 😊 💖
But before I manifested Justin I never had a successful long term relationship and neither did he. We were never willing to settle and we still had to become the people that could attract the right person and create something amazing that was made to last and get better over time!💖
Because of our 3 year anniversary we are collaborating and teaching a 90 minute training "Manifest A Relationship That's Built To Last" and teaching you the exact things that we've implemented within ourselves and in our relationship to attract and create the relationship we have today that has and will continue to expand and get better over time.
In this training we are going to teach you-
How To become the person you need to be in order to attract your soulmate that you can actually grow with over time.
How to grow with your soulmate instead of hitting walls and getting stagnant and outgrowing each other
How to resolve conflicts that WILL come up quickly and easily and use them as a catalyst for the growth of your self as an individual and the growth and deepening of your relationship instead of it ruining your relationship
How to create a relationship where you feel totally free, aligned, inspired and in LOVE constantly and how to let your partner feel the same way
What healthy love looks like
How to create and maintain deep intimacy in a relationship
and more
This training is going to rock your world if-
You have a hard time maintaining long term relationships or have never had one
You have been or currently are in a long term relationship but you don't feel stuck and don't feel that spark anymore
You lose yourself in relationships
You attract unhealthy and toxic relationships such as controlling, or emotionally unavailable types
You fear abandonment
You refuse to settle for less but haven't been able to find something truly satisfying long term
You have a hard time opening up in relationships
You get needy and resentful in relationships
This training will be hosted July 22nd (our 3 year anniversary
😍) at 1:30pm est.
You will ONLY be able to secure your spot for the next 5 days.
But if you can't make it live there will be a replay available that you can go back and watch ANYTIME.
The first 5 people will also get a bonus 1:1 session with me to get help implementing everything we cover in the training.
Our training is only $97
Once you secure your spot you will receive an email to your paypal email address inviting you to the private fb group where you will get access to the training.
Secure your spot here- Paypal.me/giannalightworker/97
See you on the other side!