Become a VIP client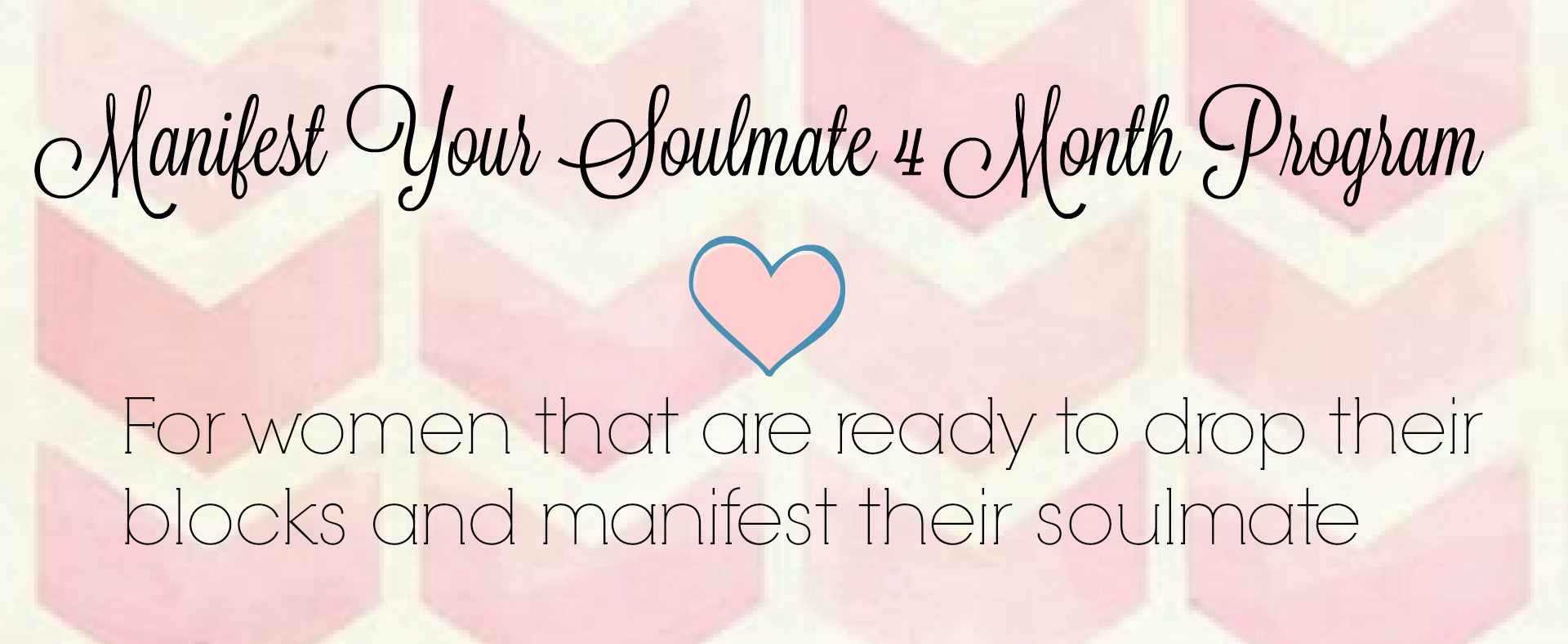 Work 1:1 with Gianna as a VIP client
Imagine living your amazing life, the life you REALLY want to be living, feeling really happy and confident with your amazing soulmate and life partner by your side.
Don't struggle for years, or forever, get the support of someone that's been there and figured it out and now has that life with their soulmate and is really freaking good at helping others create the same for themselves.
Are you ready to manifest your soulmate??
This program is for the really dedicated women(men may be considered too) that is ready to invest in and commit to herself and have a huge shift in love!
 
You attract emotionally or actually unavailable potential partners
You attract controlling partners
You don't attract any partners at all
Can't get over this guy or girl that won't step up and be with you or is already in a relationship
Have a hard time letting your emotional guard down and are afraid to put yourself out there
Have insecurities that get in the way of you pursuing potential relationships
Struggle with self confidence, feel bad about the way you look and even want to lose weight
Feel awkward and shy when it comes to being sexy
Feel like you always have to please your partners sexually and in other ways to be loved and you don't really think about yourself
Are afraid of being hurt and abandoned
Have a hard time asking for what you want in a relationship and setting boundaries
Feel like you give a lot to potential partners without receiving that in return
Feel lonely
You have a hard time opening up because you're guarded but once you open up you get really attached
Question if there's a partner out there for you that is REALLY what you want
You want to attract someone that is everything you want that shows up fully for you on all levels, that will honor you and commit to you!
You want to attract someone that's a good guy/girl that you also feel a connection with
You want to get over that person or manifest a reunion with them, yup, that person.
You want to be able to open your heart without feeling like you're going to be hurt, betrayed or abandoned
You want to live a really happy, satisfying, fulfilled life
You want to feel amazingly confident in your body, and even lose weight
You want to allow yourself to receive the love you've been wanting
You want to feel sexually confident, empowered, and satisfied
Not care so much about what other people think and feel good about who you are!
Be able to create, attract, and maintain a really amazing relationship that will last!
You want to create your dream life with your soulmate

Weekly sessions for 16 weeks
A customized program for you and what you need to work on. (codependency, self love, sexuality, communication, law of attraction, healthy love, self care, healthy boundaries, etc)
Unlimited email/fb messager/ text message support: I am here for you every step of the way. If you have any questions or concerns that come up in between sessions just email/message/text me anytime and I will get back to you as soon as I can.
One 3-hour Make Friends with Food and Exercise VIP Intensive session for body image insecurities and manifesting weight loss and balance with food, exercise and self care, if needed
A workbook that we will fill in together from the intensive and for each module in the program to help you lock-in the learning
Instant Access to my Manifest Your Soulmate Mastermind where you'll get to hangout with a community of my clients that will love and support you, as well as access to guest speakers in the mastermind and any and all trainings and group coaching calls in the mastermind(you can attend as many or as few as you want)
A PDF of my processes to use when certain issues and fears come up at certain levels of intensities so you can work through them
The Social Anxiety Survival Kit ebook to help you be really genuinely confident in putting yourself out there in
social and dating situations

Increased self love and confidence
happiness
balance in relationships
Increased body confidence and healed body image issues
Weight loss
Empowerment in sexuality
Empowerment in emotions and communication
Increased self-care
A better ability to communicate your wants
Ability to let go of guys/girls that are no good for you
The manifestation of your soulmate!

*I offer payment plans; just ask! 🙂
This program is a 4-month commitment that requires a commitment of time, energy, and finances that will honor the beautiful exchange between us where I will help you release your blocks to love and manifest an amazing, satisfying, romantic relationship.
When applying you will be filling out a form and I'll send you an email within 1-3 days where you can set up a free discovery call with me where we will get to know eachother better and talk about your love life!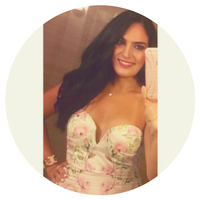 "It's been such a pleasure working with Gianna on my spiritual journey! As a love coach, she approaches her sessions with her one on one clients with the utmost patience, respect, sincerity and genuine kindness. Not only does she offer valuable guidance on clearing limiting beliefs you may be holding on various areas of your life, Gianna has a keen eye for uncovering the true underlying root of a problem and thus some of the blockages you may have by sorting through associated feelings. With her unconditional loving energy, you most certainly leave your one on one sessions feeling a sense of ease and calmness knowing that she has your back and you are on the right track towards manifesting your deepest desires. Gianna stands as an exemplary role model for anyone looking to break past their limitations, challenge the "status quo" of your habits and continuously strive towards personal growth.  When I came to Gianna I was feeling lost and seemingly disconnected from my inner being. I was still stuck on my emotionally unavailable ex and like I was creeping up onto an age milestone and STILL single but that all changed while working with Gianna. With her help, I began to see things with more clarity and have learned the importance of putting myself first. Through this journey, Gianna helped me challenge my emotional and spiritual blocks and work past them in such a way that I was able to manifest a great new romance! I am now in a relationship with this person and could not be happier with how far I have come.
Gianna empowers her clients to reach their full potential. Her resourcefulness and past experience aids in providing perspective to any situation you may be in. Not only am I more apt in meeting my own needs through daily self care practices I also rekindled my sense of pride in appreciating this beautiful life that I live. She's paved the way for me to regain my overall confidence and tap into the magic that we all hold within! She has never stopped believing in me and for that I am grateful. In light of this experience, I have also manifested a wonderful new perspective on life for which I'm very grateful!" – Corinne, NYC, USA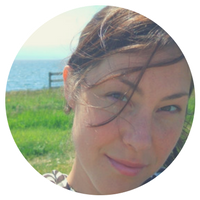 "Gianna is amazing! She is really gifted and has a beautiful, open, non judgmental energy while supporting you in discovering and moving through blocks and beliefs that are no longer serving you.  I learned so much and was also so supported in remembering what I know.  I feel like working with Gianna I was able to see some of my sabotaging patterns and respond differently.  I feel really empowered and inspired after working with Gianna! I can't recommend her enough!  I'm in a relationship now that I feel like has a great foundation that is healthy:) I know that whatever happens I am worthy of my soul mate relationship and the universe has my back. She really helps you to understand and implement the law of attraction and see where you're in your own way. Working with Gianna is juicy and amazing and real! Gift yourself the support. She's amazing! <3" -Stefanie Victoria, Canada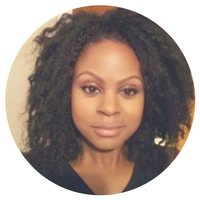 "I would like to start off saying Gianna knows her shit!! Before working with her I knew I wanted to meet my soulmate and was inspired to do what i could to make it happen!but I never realized how much limiting beliefs and my fears were holding me back. Gianna dived in deep to my soul and really got me to truly appreciate and love myself for all that I am. From there i found my soul, mate
😉. I manifested my current boyfriend through the process but it wasn't peaches and cream getting here! Things were great initially and then things came up, my fears and limiting beliefs that I didn't realize that were still present at the time. Gianna helped me work through them and I'm still working through it But I'm getting better day by day cleaning it up and trying to always remain in alignment. Definitely feels much better to feel better and want it. Gianna taught me how to call myself on my b.s for sure and it really helps! By the end of working with Gianna I have also manifested a little one the way! I just found out recently I'm having a boy! Which another fear came up! Friends or family disappointed and judging that I'm carrying before being married. Another fear of what if doesn't work I don't want to be a single mom. All these fears I didn't realize were very much present and I've had to work through it!! I'm glad i decided to face my fears and get rid of these b.s. limiting beliefs from having my family and the love i deserve and to be with my soulmate. I could have missed out on something beautiful!
💖 through the manifestation of my pregnancy has brought the greatest joy and love of all. My beliefs in greatness, love, and to just relax because things will work out and are always working out has significantly increased. Everything has been worth it! Gianna' s programs are definitely worth it, but you have to be willing to do the work as well! I highly recommend Gianna she knows how to get into your soul and bring you to your best!" Avonne Georgia, USA
Working with Gianna in her program has been incredible! She is a truly wise, caring and genuine human being.
When I first came to her I couldn't seem to manifest a guy at all and I really just wanted to manifest my soulmate already. I was insecure in a lot of ways, I had a lot of limiting beliefs around love and I was really guarded.
After only 3 months of working one on one with Gianna she has helped me let go of a lot of my limiting beliefs around love, and I'm a lot more secure and empowered within myself and I'm a lot happier. I actually attract guys that want to be with me now. I'm not even really doing anything different except changing my mindset and I've lost almost 40 pounds and the weight just keeps dropping and I met someone very special recently! I'm so excited to see where this goes! She has helped me so much so far! You are changing my life and you are changing me. THANK YOU Gianna!! – Katie Iowa, USA